Event Spaces
Inspired Farmville Event Space
Whether you're planning a wedding ceremony on the rooftop, a baby shower in our downstairs event space, or a business meeting in the boardroom, Hotel Weyanoke offers an ideal backdrop for any occasion. Choose from four distinct venues, each designed with a unique blend of sophisticated style and modern sensibility, and allow us to set the stage for an unforgettable Farmville, VA event.
Event Spaces
Boardroom
Featuring plenty of natural lighting, our intimate Boardroom is ideal for private meetings with A/V setup available.
Event Spaces
Banquet Room
Impress your guests in this unique setting for meetings, workshops, social gatherings, and private dining events.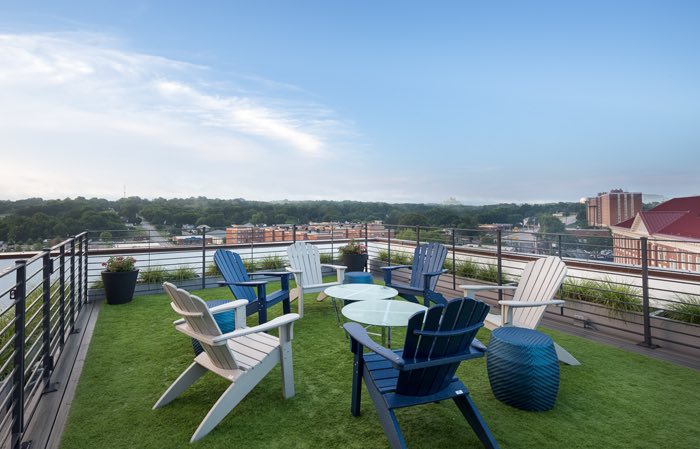 Event Spaces
Catbird Rooftop
This gorgeous rooftop bar and event space offers sleek style and one-of-a-kind views of downtown Farmville.